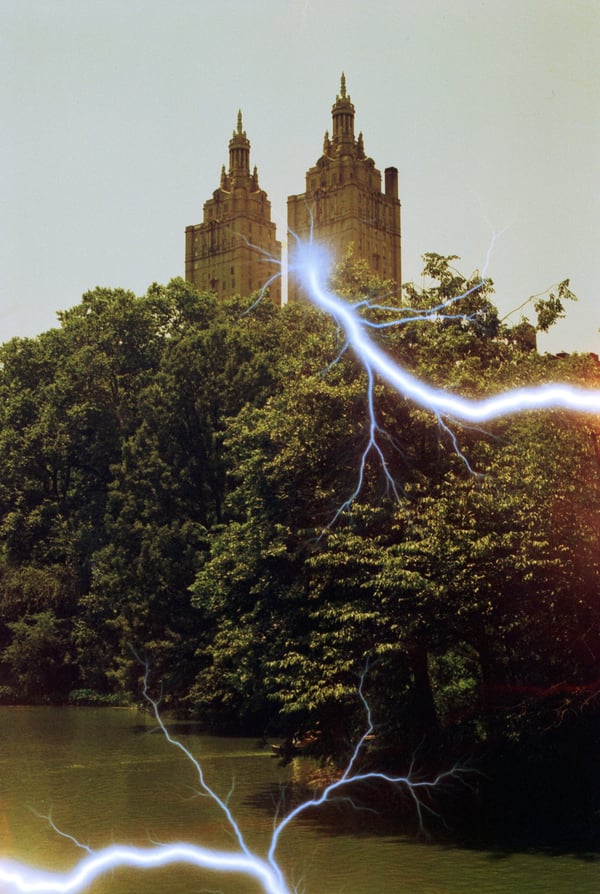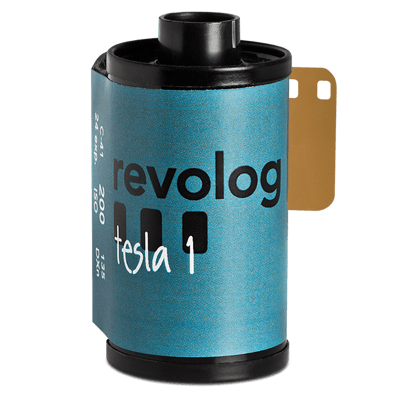 Tesla I
€
13.75
35mm colour-negative film
36 exposures - 200 ISO or 36 exposures - 400 ISO

Get electrified! Tesla 1 film adds unexpected bluish-white lightning bolts to your image. You won't know where, but you'll definitely get struck!
Want to give your best friend special powers: Why not take some portraits of them with this film? You can also try shooting it around broken technical equipment; your photos will definitely have some power.
more

close

info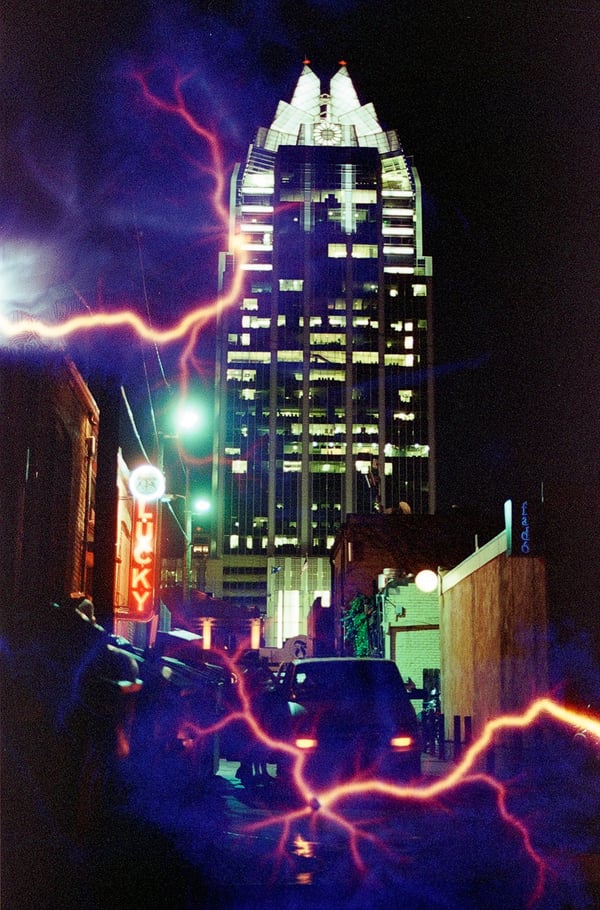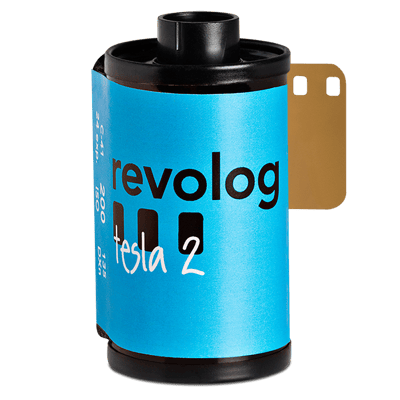 Tesla II
€
13.75
35mm colour-negative film
36 exposures - 200 ISO or 36 exposures - 400 ISO

Just like Tesla 1, Tesla 2 creates lightning bolts, but with a different colour: Tesla 2's bolts appear in funky red!
Try shooting landscape: Your photos will look as if they were taken in a thunderstorm on a strange planet. The lightning bolt is stronger visible in darker parts of the picture.
more

close

info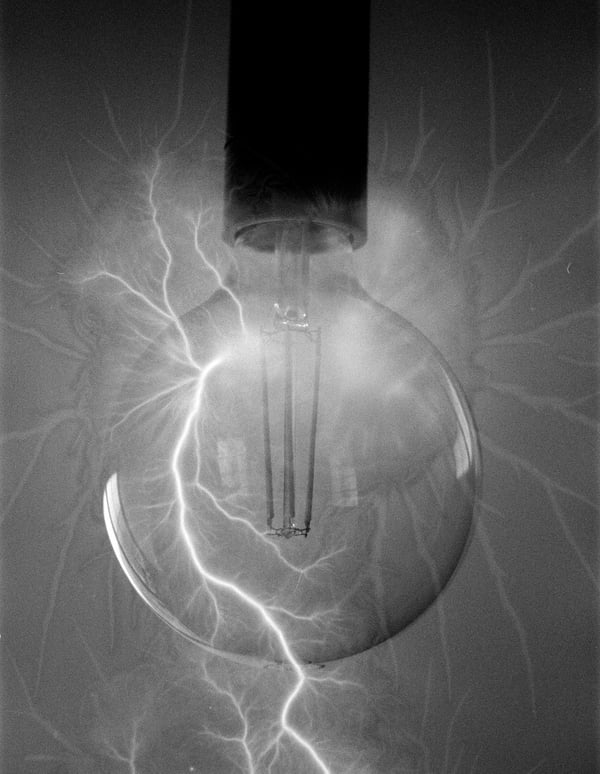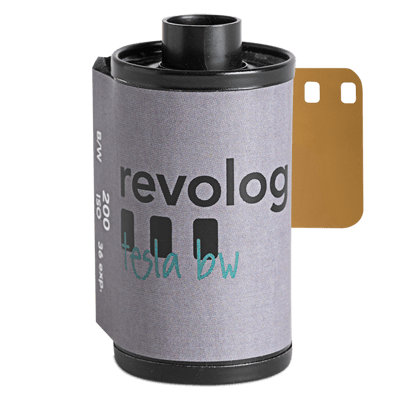 Tesla BW
€
12.90
35mm black and white film - limited edition
36 exposures - 200 ISO/ASA

Tesla B&W is a limited edition black and white film. The effect of this film is similar to the Tesla films giving your photographs an electric shock. Developing times are the same as for Fomapan 200 film.

_____________

Tesla B&W ist ein limitiert erhältlicher Schwarz-Weißfilm. Der Effekt ist derselbe wie bei unseren Tesla Filmen und gibt Deinen Fotos einen speziellen elektrischen Schock- Effekt.
Die Entwicklungszeiten sind gleich wie beim Fomapan 200 Film.
more

close

info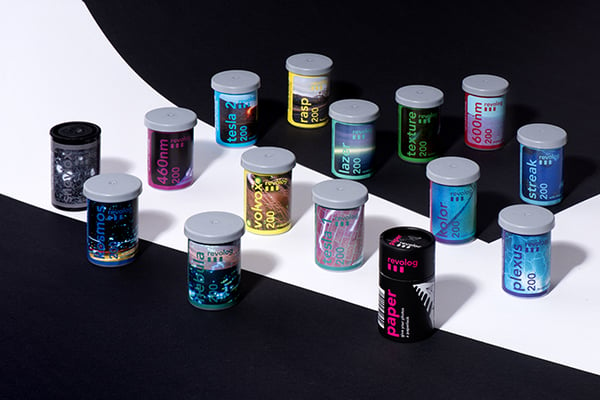 All in One
€
170.00
35mm colour negative films + black/white films
36 exposures - 200 ASA/ISO

All 15 revolog 200 ISO colour and b&w films included in one special price package.
Rasp, Volvox, Lazer, Plexus Streak, Texture, 460nm, 600nm, Kolor, Kosmos, Tesla 1, Tesla 2, Nebula and our black and white films Snovlox and Paper
more

close

info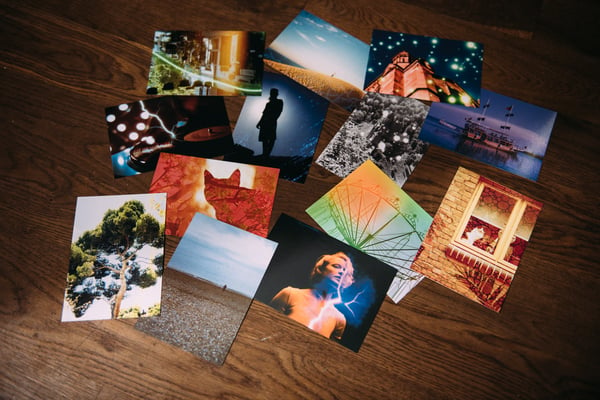 Postcards
€
0.20
Postcard
10,5x14,5cm, glossy


Beautiful postcards featuring revolog photos taken by our beloved customers.
1 postcard 0,20€
Set of all 13 postcards 2€

Rasp ©Doris Schlaffer
Volvox ©David Chalton
Texture ©Carlee Diamond
Lazer ©Silvia Casolari
Tesla 1 ©Erin Carter
Tesla 2 ©Matthew Psyllos
Kosmos ©Carlos Baselga
Streak ©Natalie Barch
Plexus ©Anita Ilgnerová
460nm ©Eda Öztürk
600nm ©Jennifer Willcut
Kolor ©Ondřej Hošek
Snovlox ©Hanna Dreisow


more

close

info