Catalendar 2020
€
5.00
Calendar 2020
13 months (January 2021 included) - 21x21cm


Beautiful calendar featuring cat photos . 13 months (January 2020 - January 2021) featuring pictures of cats taken with revolog films by photographers of the revolog community.

_________

Wunderschöner Kalender mit Katzenfotos. 13 Monate (Jänner 2020-Jänner 2021) mit Katzenfoto fotografiert mit revolog Filmen von unseren KundInnen.

more

close

info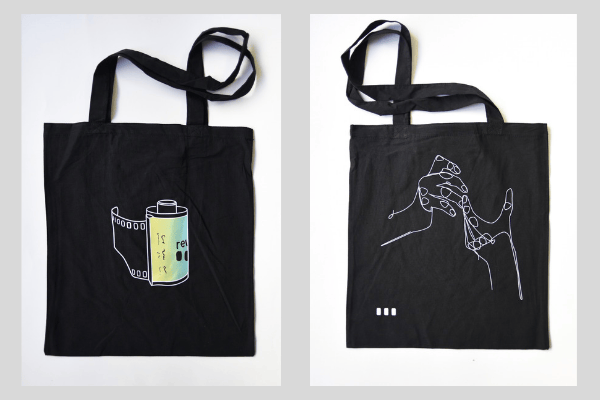 Revolog Bag
€
15.00
Bag with silkscreen print and inside zipper pocket
38x42cm - strap 70cm - pocket 17x12cm

This awesome bag suits all your everyday needs. It's big enough for carrying your film camera (okay, maybe not a large format one - but at least a 35mm SLR) and you can put your film inside its special zipper pocket. Or you use it in any other way you would use a super practical bag. The awesome illustrations were made by Elena Anna Rieser.
It's also the perfect gift for your film loving friends!

_________

Beutel mit Siebdruck und Innentasche.

Diese wunderschöne Tasche is groß genug um eure Filmkamera zu transportieren (okay, vielleicht keine Großformat, aber zumindest eine 35mm Spiegelreflexkamera) und in die praktische Innentasche passen gleich ein paar Filme. Natürlich kann man den Beutel auch auf jede andere Art befüllen. Die wunderschönen Illustrationen stammen von Elena Anna Rieser.
Das perfekte Geschenk für alle Freunde der analogen Fotografie!


more

close

info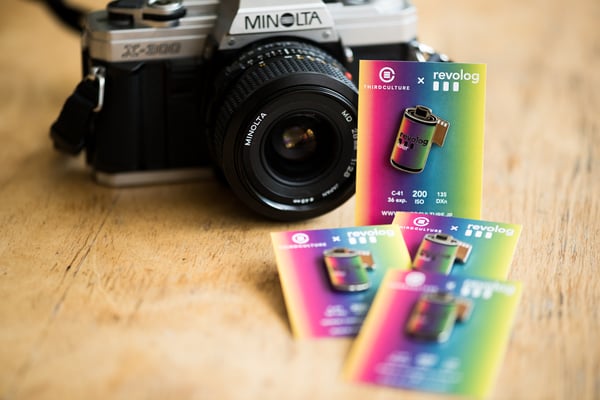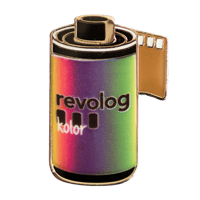 Third Culture x Kolor Pin
€
8.00
Metallic pin
approx. 2 x 2,5cm

Show your love for our special effect films with this beautiful metallic pin, which is a miniature version of our Kolor film. This is a cooperation with the awesome Third Culture! Wear it on your sleeve, backpack, camera strap or wherever you find suitable!
more

close

info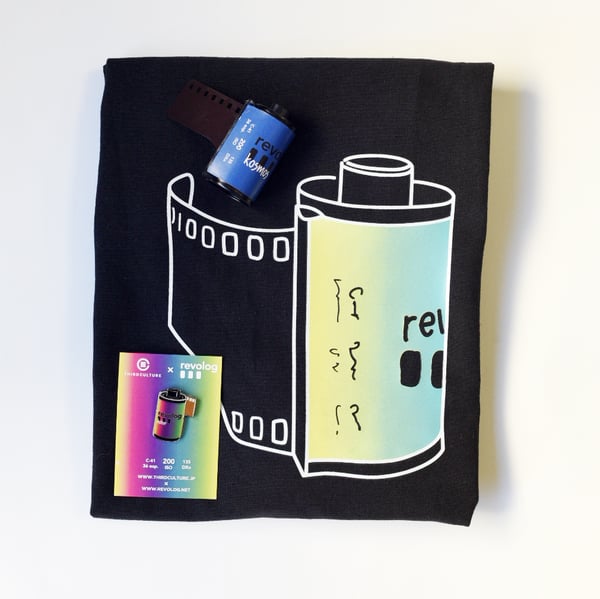 Bag + Pin + Film Pack
€
25.00
Fan Bundle
Revolog Bag + Third Culture Pin + Revolog Film of your choice

The perfect gift for your analog loving friend (or yourself): 1 Revolog Bag + 1 Third Culture Kolor Pin + 1 revolog film of your choice (except Snovlox).
Please note in the check out field which film you would like (or send us an email after the purchase).
_______

Das perfekte Geschenk für Dich oder Deine Freunde: 1 Revolog Tasche + 1 Third Culture Kolor Pin und ein Revolog Film Deiner Wahl (ausgenommen Snovlox).
Bitte gib bei der Bestellung an welchen Film Du gerne hättest (bzw. schicke uns ein email nach der Bestellung).

more

close

info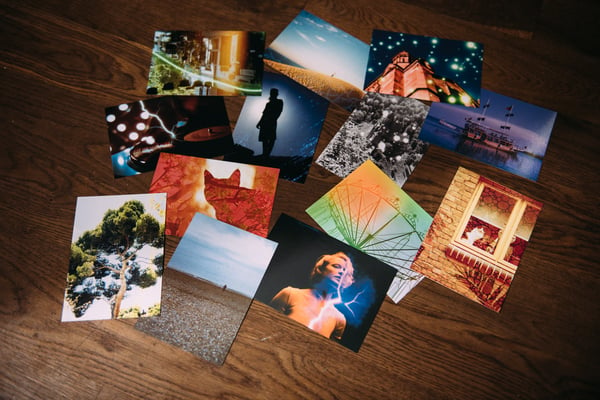 Postcards
€
0.20
Postcard
10,5x14,5cm, glossy


Beautiful postcards featuring revolog photos taken by our beloved customers.
1 postcard 0,20€
Set of all 13 postcards 2€

Rasp ©Doris Schlaffer
Volvox ©David Chalton
Texture ©Carlee Diamond
Lazer ©Silvia Casolari
Tesla 1 ©Erin Carter
Tesla 2 ©Matthew Psyllos
Kosmos ©Carlos Baselga
Streak ©Natalie Barch
Plexus ©Anita Ilgnerová
460nm ©Eda Öztürk
600nm ©Jennifer Willcut
Kolor ©Ondřej Hošek
Snovlox ©Hanna Dreisow


more

close

info